Your Wellness Resort in Piedmont
Relais Sant'Uffizio Wellness & SPA
Dear Friends and Guests,
To protect the health and safety of our guests, Relais Sant'Uffizio will reopen on May 30th. Our booking office will manage all your enquiries via email and remains at your disposal at the following address: booking.rsu@ldchotels.com. Due to work intensity at this particular moment, we could have some delay in replying to your kind requests, please rest assured that each single enquiry will be processed.
Relais Sant'Uffizio and all LDC Hotels encourage you to follow all preventive measures so that we protect ourselves, our family, our community and Italia as an act of love & care.
In this challenging time, let's stand together as one to fight against the Coronavirus! We will miss you dearly but we look forward to welcoming you again in Piedmont with the same Italian hospitality, smiles and a stronger spirit!
Grazie Mille!
Pietro Scandariato and the whole Team

For the ultimate getaway retreat in the heart of Asti's Monferrato and Langhe, book your stay at the Relais Sant'Uffizio Wellness & SPA Hotel. This elegant 16th century property has been given a contemporary makeover and is now a beautiful, comfortable four-star hotel with state-of-the-art conferencing facilities, a relaxing spa centre and a gourmet restaurant.
Guests can choose to stay in Relais Sant'Uffizio's traditional rooms and suites or at the modern and recently renovated Casa Munfrà by Sant'Uffizio, located 200 meters from the main building within the hotel's grounds.
Discover Italy's Piedmont region and take in the local foods and wines during your trip. The Relais Sant'Uffizio Wellness & SPA is the perfect destination for your Italian vacation and is situated close to Asti, Turin and Alba. Book your stay with us today!
History Day SPA - External Guests Our Services & Activities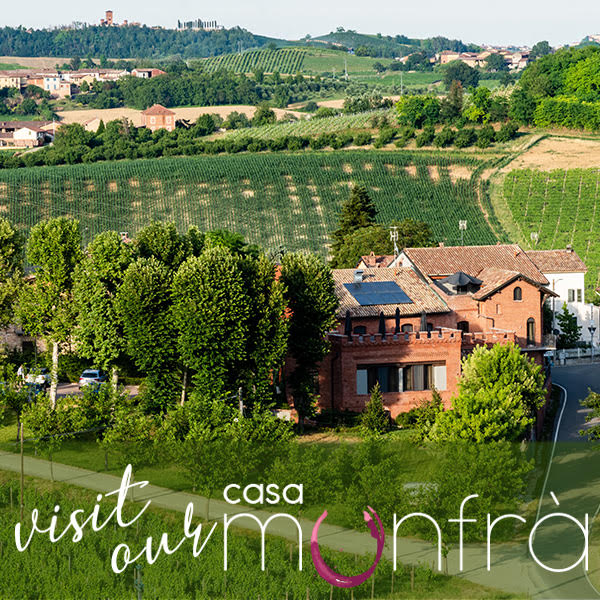 BOOK A STAY
Discover Our Stunning Rooms And Suites
The Relais Sant'Uffizio Wellness & SPA Hotel has 41 beautiful rooms and suites for guests to choose from. Spacious, tastefully decorated and comfortable, each room gives access to the hotel's excellent facilities and provides a relaxing space at the end of a busy day. Our rooms have amazing views of the hotel's grounds and surroundings, with many offering private balconies.
EXPLORE OUR ROOMS & SUITES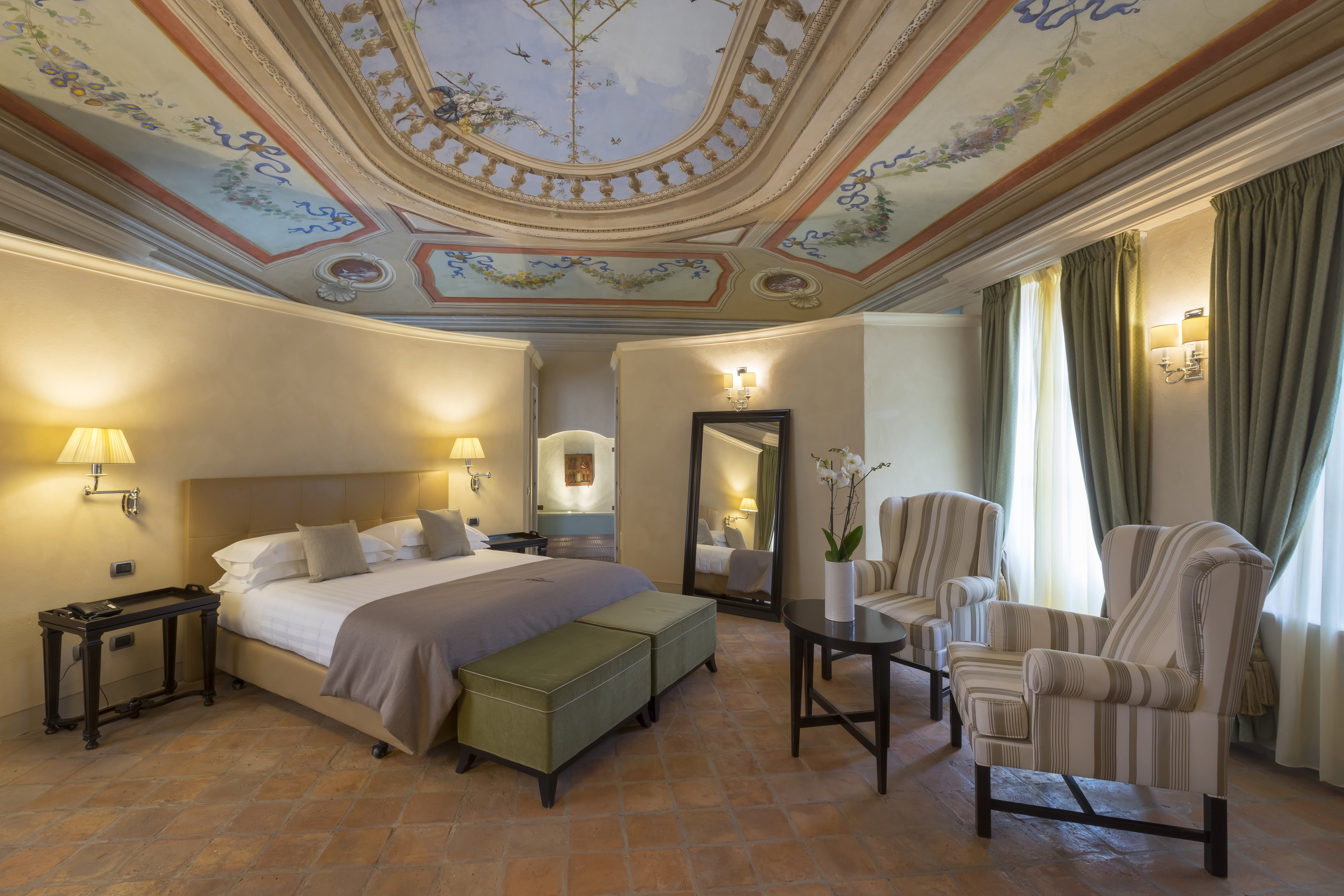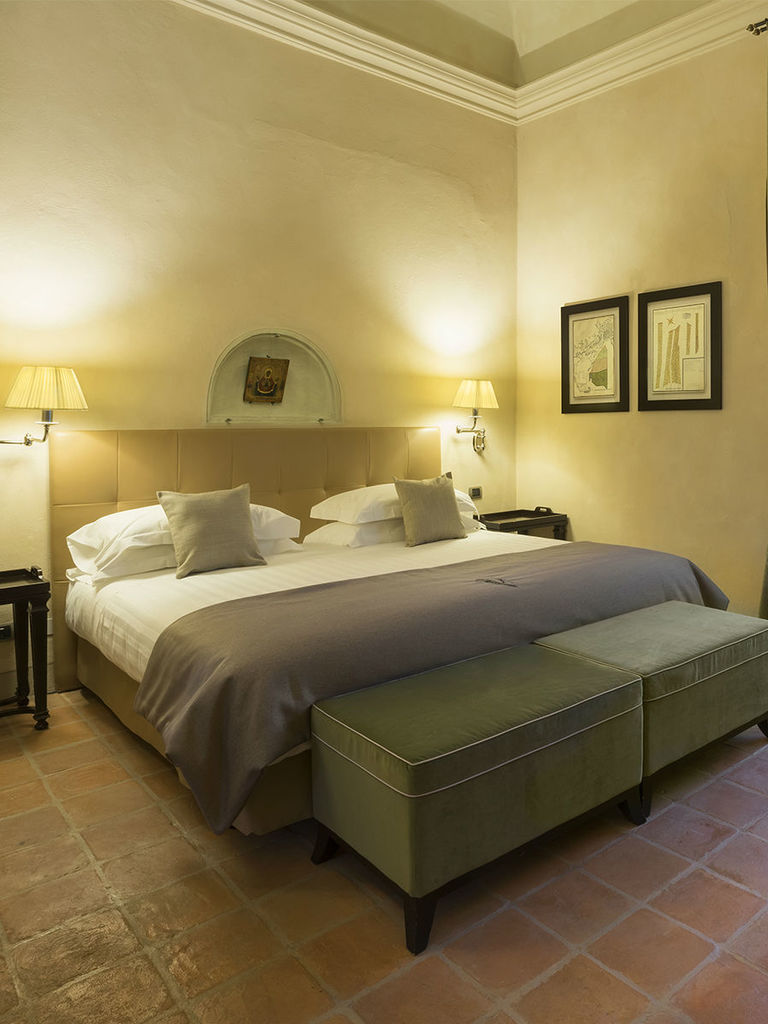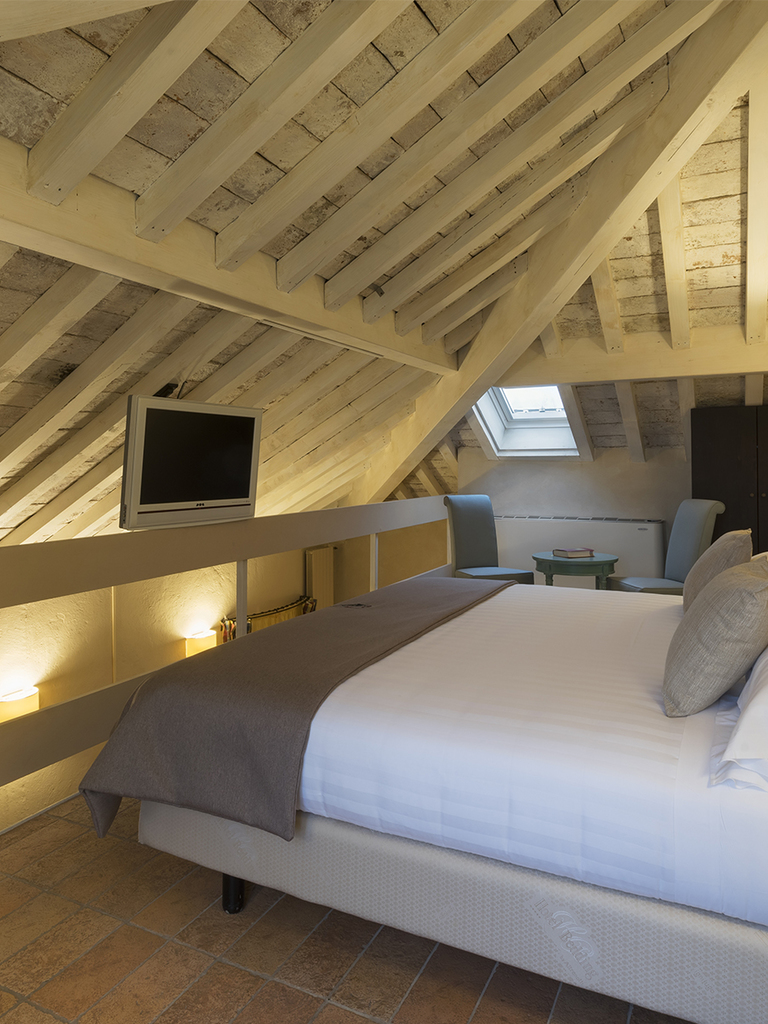 CONTEMPORARY-CLASSIC DELICACY
Chef Enrico Bartolini at Restaurant La Locanda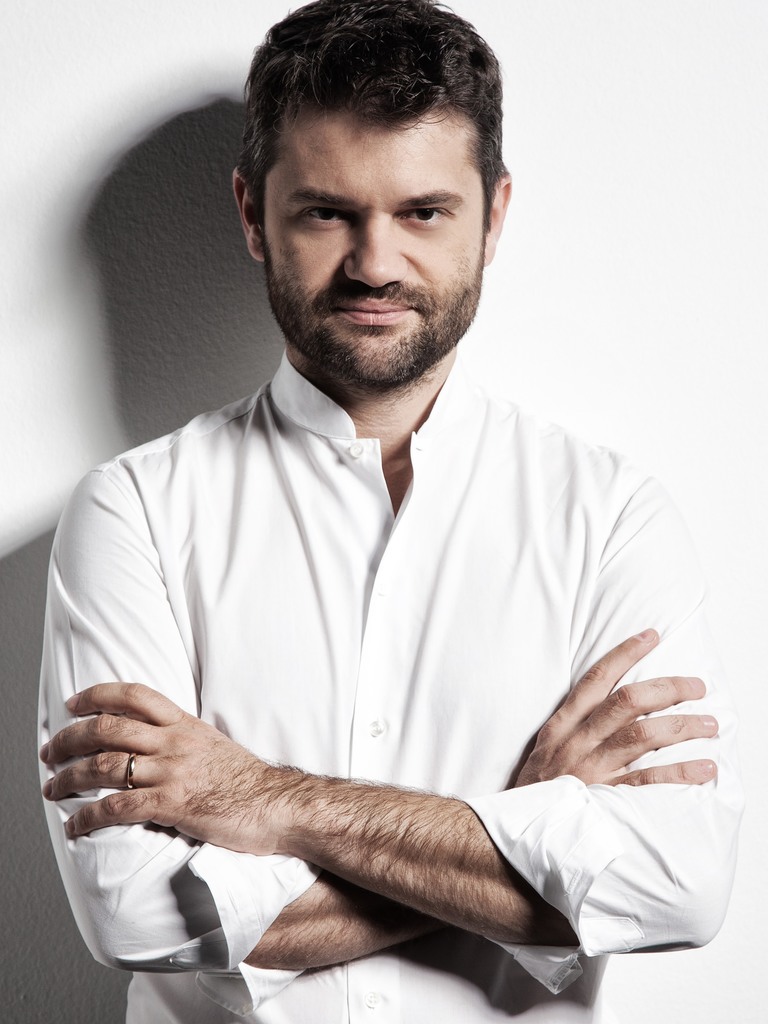 World-renowned for its fine white truffles, the sophisticated cuisine and the fabulous wines of Monferrato and Langhe, the Piedmont region has proved to be an ideal venue for gastronomy enthusiasts.
La Locanda is a gourmet Italian restaurant in Piedmont, set in the exclusive scenery of Relais Sant'Uffizio, in the heart of the region. Enrico Bartolini's talented team - led by resident chef Gabriele Boffa and Maitre'D Francesco Palumbo - re-interprets tradition with a unique contemporary touch. The carefully crafted menu blends local Piedmont cuisine with traditional Italian dining.
Two tasting menus enrich the à la carte dining selection, all consisting of excellent regional specialty dishes, naturally leavened bread, and locally sourced seasonal ingredients as fish, meats and vegetables.
Outdoor swimming pools
Relax And Unwind In Nature
The outdoor swimming pool, surrounded by the beautiful grounds of the hotel, is open between April 30th and September 30th. Relax by the side of the two pools, or dive in and enjoy the cool water.
The pool is open between 9am and 7pm each day, and entrance is included for all room types at both the Relais Sant'Uffizio and the Casa Munfrà by Sant'Uffizio.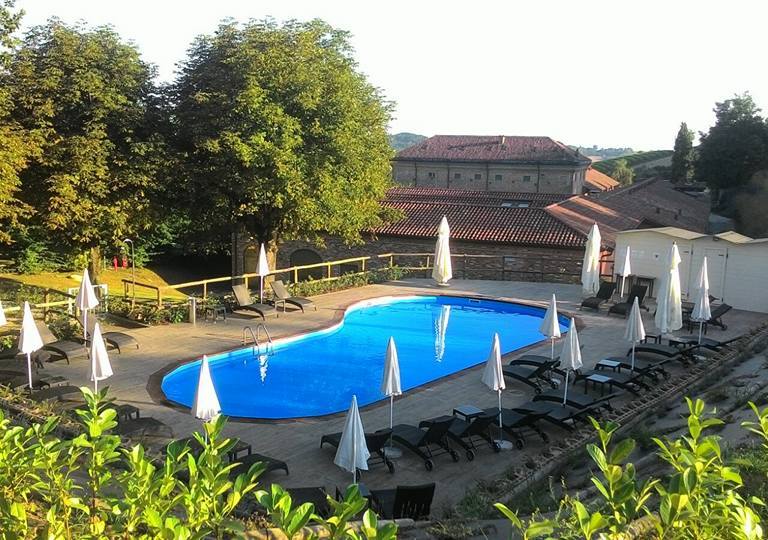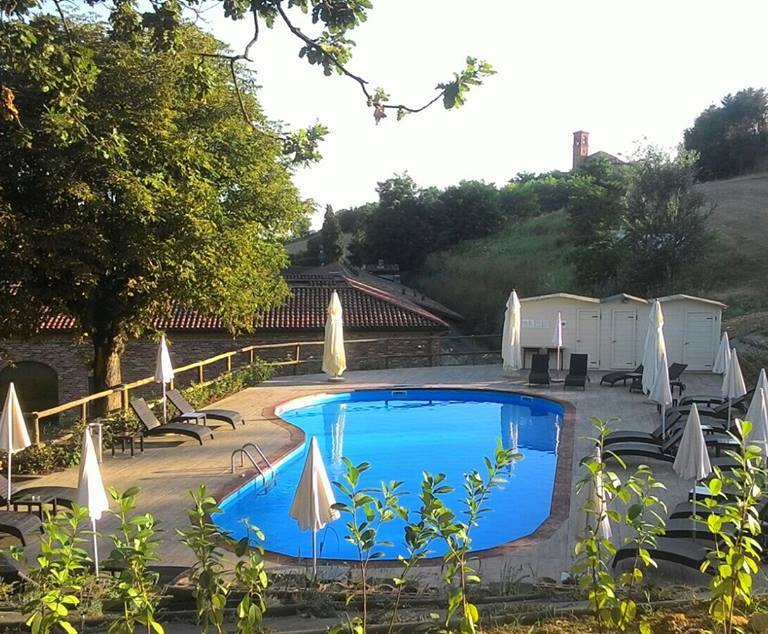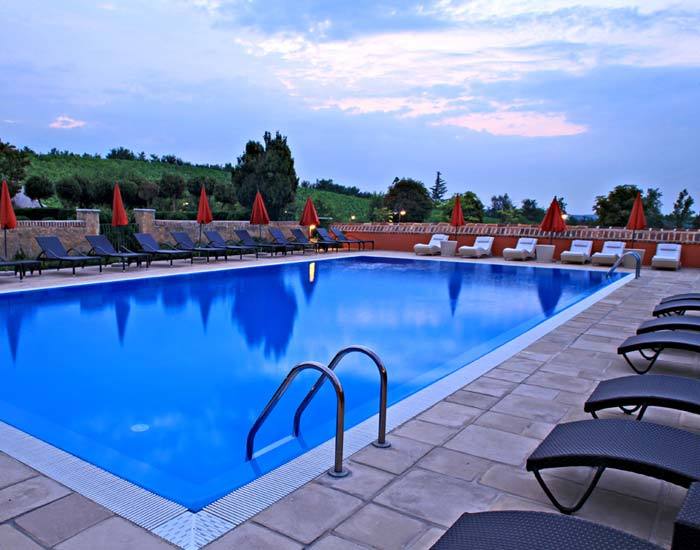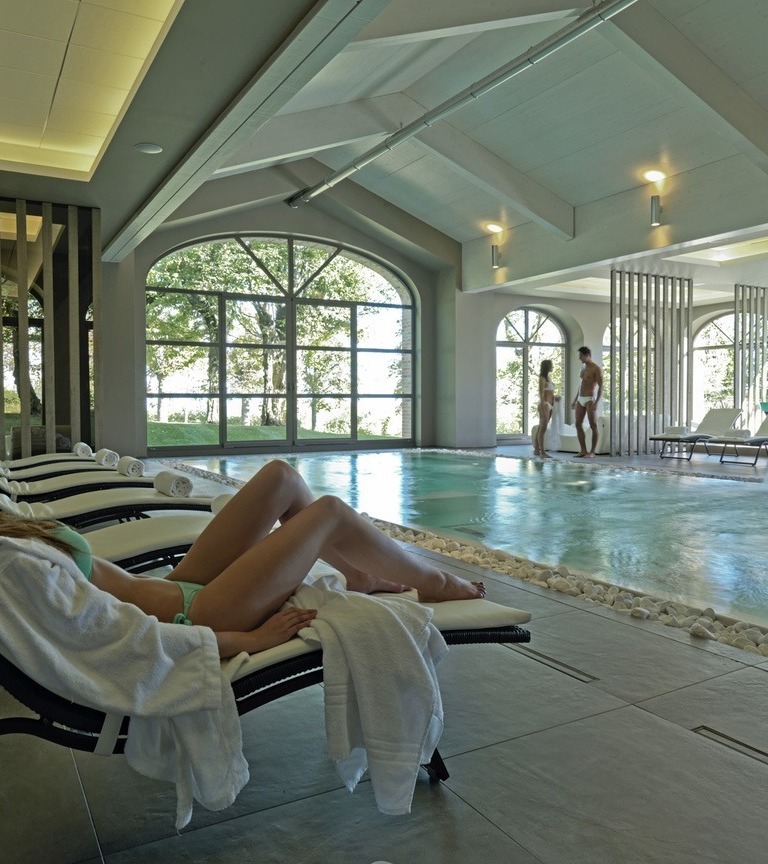 RELAX AND UNWIND
Discover The Aquanatura SPA
Indulge your senses and experience true relaxation when you visit the amazing Aquanatura SPA, open to visitors and hotel guests daily. Book a private spa experience or try one of our rejuvenating wellness and beauty treatments, all carried out by skilled spa professionals. Bring the body and mind together in complete harmony through a trip to the Aquanatura SPA.
Know More About Casa Munfrà by Relais Sant'Uffizio