ENJOY A FINE GOURMET DINING EXPERIENCE AMONG THE MONFERRATO VINEYARDS IN PIEDMONT
Restaurant Locanda Sant'Uffizio Enrico Bartolini, 2 Michelin Stars
A new star shines in the Piedmontese gastronomic firmament, the second one for Locanda Sant'Uffizio Enrico Bartolini, which rewards - once again - the talent and flair of Resident Chef Gabriele Boffa.
A prestigious goal achieved four years after the 1st Michelin star, celebrating a signature cuisine - a true hymn to Italian biodiversity - innovative but also inspired by tradition, creative but always authentic and faithful to the territory.
These are two stars with a local savour, achieved thanks to a powerful gastronomic concept played on the measured alternation of remembrance and modernity that conquers for its skilful use of Piedmontese excellent products and the seasonal treasures that this rich and generous land may offer.
Immersed in the enchanting backdrop of the hills crossed by the Monferrato vineyards - in what was once the monastery's lemon garden - and driven by noble principles such as genuineness, seasonality and continuous experimentation, the Locanda del Sant'Uffizio offers a memorable fine-dining experience.
Embellished by the historic Italian garden, La Locanda features an authentic contemporary Italian cuisine, able to explore with originality the enogastronomic scenery of the bel Paese and paired with a sophisticated wine list of Piedmontese, Italian and imported finest wines, with over 300 carefully selected labels housed in the "Wine Theater", the prestigious wine cellar of the Relais Sant'Uffizio.
MENU 2023
Desserts and dessert wines
Gabriele Boffa took his first steps in the kitchen thanks to his grandmothers, excellent cooks, who passed on to him with utmost spontaneity their love for raw materials, for tradition but, particularly, for the territory.
The beloved "Langhe" area, where he comes from, is a real treasure chest of excellent products and a source of inspiration for classic regional specialties but also for innovative dishes that enhance the clear and genuine local flavors.
His numerous experiences abroad allow him to land at the court of great masters of international cuisine, testing new creative techniques and revisiting traditional classics in a totally new guise.
He returns to Piedmont at the helm of the "Locanda Sant'Uffizio" with the desire to bring back to his land and people all that he received in his childhood and training years, preserving the strong identity of the territory but with an approach focused on progress: a winning formula that awarded him his second Michelin star in 2022 and a unique record for an Alba chef.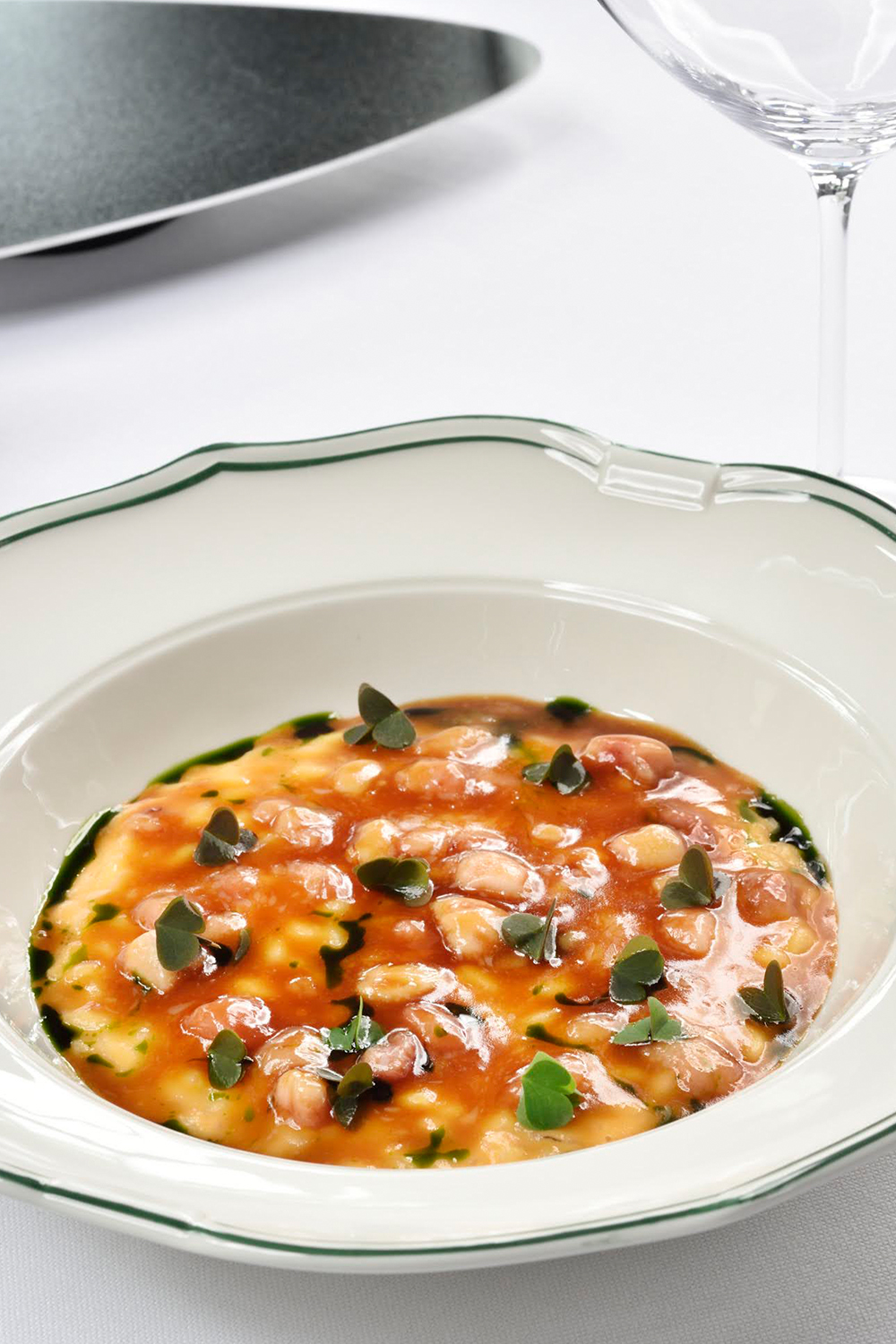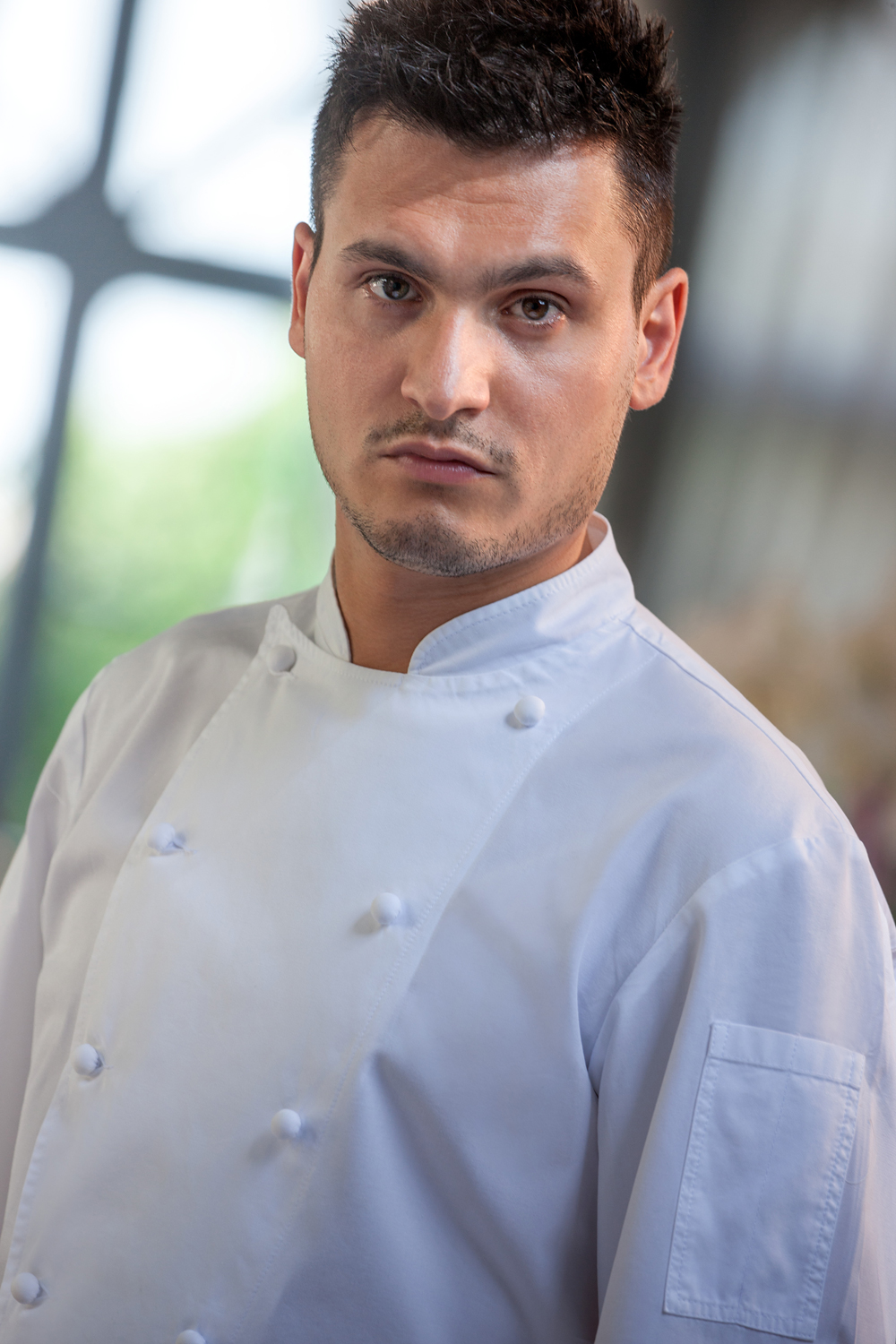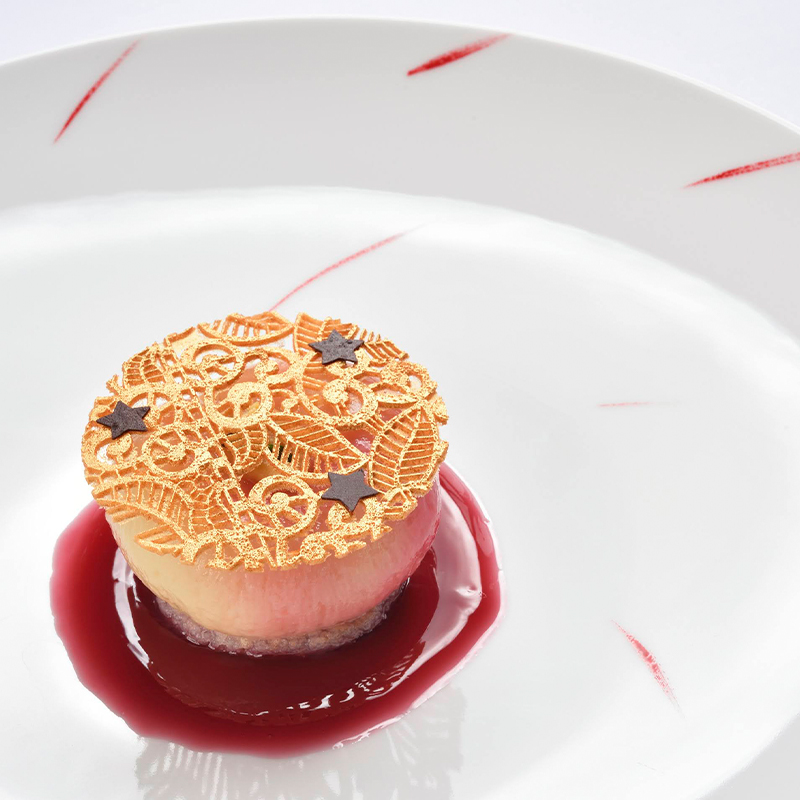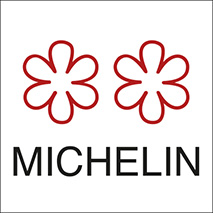 Bistrot Sant'Uffizio is the informal but elegant solution for enjoying local dishes and Italian cuisine always created by resident chef Gabriele Boffa, 2 Michelin stars at our Locanda.
The Bistrot Sant'Uffizio offers à la carte dinner from 19:30 to 22:30 from Friday to Tuesday. Lunch every day from 12:00 to 15:00.
Menu 2023
OPENING TIMES FOR RESTAURANTS AND BARS
Locanda Sant'Uffizio Enrico Bartolini - Dinner à la carte everyday except Tuesday from 7:30 pm to 9:30 pm, lunch Saturday and Sunday from 12:30 pm to 2:00 pm
Bistrot Sant'Uffizio Enrico Bartolini - Dinner à la carte from Friday to Tuesday from 7:30 pm to 10:30 pm, lunch everyday from 12:00 pm to 3:00 pm
Breakfast available daily between 07:30 and 10:30
Pool Bar Sant'Uffizio - everyday until Sept 30th, from 11:00 am to 6:00 pm
Cocktail Bar Sant'Uffizio - everyday from 4:00 pm
Relax at the Pool Bar
Snacks And Drinks By The Outdoor Pool
Between May and September, the outdoor pools at Relais Sant'Uffizio are open for all guests to enjoy. This means the fabulous Pool Bar is also open, serving delicious snacks and drinks. The Pool Bar serves a delightful light lunch menu, which includes salads, sandwiches and a selection of main course dishes. Wines, beers, cocktails and spirits are also served from the bar.
When the pools are closed or when the weather is less than perfect, there is an indoor bar available for guests' use. The Limonaia room will also serve light lunches and drinks throughout the day, opening at 12:30 pm after breakfast service has ended.
Explore
Piedmont's Regional Cuisine
World-renowned for its fine white truffles, the sophisticated cuisine and the fabulous wines of Monferrato and Langhe, the Piedmont region has proved to be an ideal venue for gastronomy enthusiasts.
In the exclusive scenery of Relais Sant'Uffizio, set in the heart of the region, Enrico Bartolini's talented team - led by resident chef Gabriele Boffa and Maitre Francesco Palumbo - re-interprets tradition with his unique touch of modern and crafts a contemporary style menu exalting the precious products ​​of the territory.
Two tasting menus enrich the à la carte dining proposal, all consisting of excellent regional specialty dishes, naturally leavened bread, and locally sourced seasonal ingedients as fish, meats and vegetables.
"The Locanda" Restaurant, embellished with a stunning historic Italian garden, boasts an authentic contemporary Italian cuisine and a list of Piedmontese, Italian and imported finest wines, with a variety of over 300 carefully selected labels housed in the prestigeous Sant'Uffizio "Wine Theater".
DISCOVER PIEDMONT'S FINE WINES
Luxurious Tastes Of Locally Grown Grapes
The Monferrato region is known across the world for its production of the finest grapes, which are pressed into some highly prestigious wines. Locally grown Barbera d'Asti, Grignolino and Barolo are poplar choices in our restaurant La Locanda, and can be discovered by guests during tasting tours. In the hotel's bars, the wine theater stocks over 300 regional varieties, including fine French champagnes and deep Italian reds.
Private tours and sessions can be arranged with Maitre, who is Relais Sant'Uffizio's resident wine specialist. Guided tours for couples and groups can be arranged on request and are included in many of our exclusive guest packages.