Your Wellness Resort in Piedmont
Relais Sant'Uffizio Wellness & SPA
Relais Sant'Uffizio will be closed until the 23th of March 2018, we look forward to seeing you from 24th of March 2018 onward.
For the ultimate getaway retreat in the heart of Asti's Monferrato and Langhe, book your stay at the Relais Sant'Uffizio Wellness & SPA Hotel. This elegant 16th century property has been given a contemporary makeover and is now a beautiful, comfortable four-star hotel with state-of-the-art conferencing facilities, a relaxing spa centre and a gourmet restaurant.
Guests can choose to stay in Relais Sant'Uffizio's traditional rooms and suites or at the modern and recently renovated Moonfrà by Relais Sant'Uffizio, located 200 meters from the main building within the hotel's grounds.
Discover Italy's Piedmont region and take in the local foods and wines during your trip. The Relais Sant'Uffizio Wellness & SPA is the perfect destination for your Italian vacation and is situated close to Asti, Turin and Alba. Book your stay with us today!
Our outdoor swimming pool season is open from 30th of April to 30th of September!
Relax and enjoy the sun from 9am to 7pm, the entrance is included in all room types.
See you soon!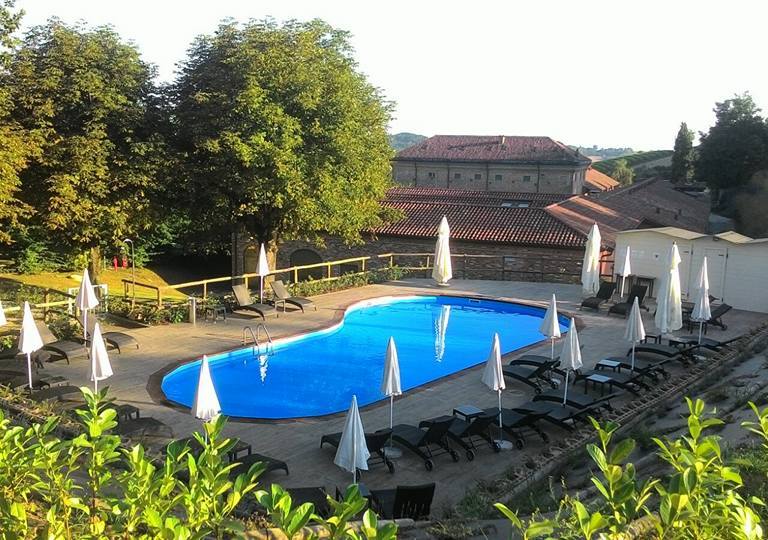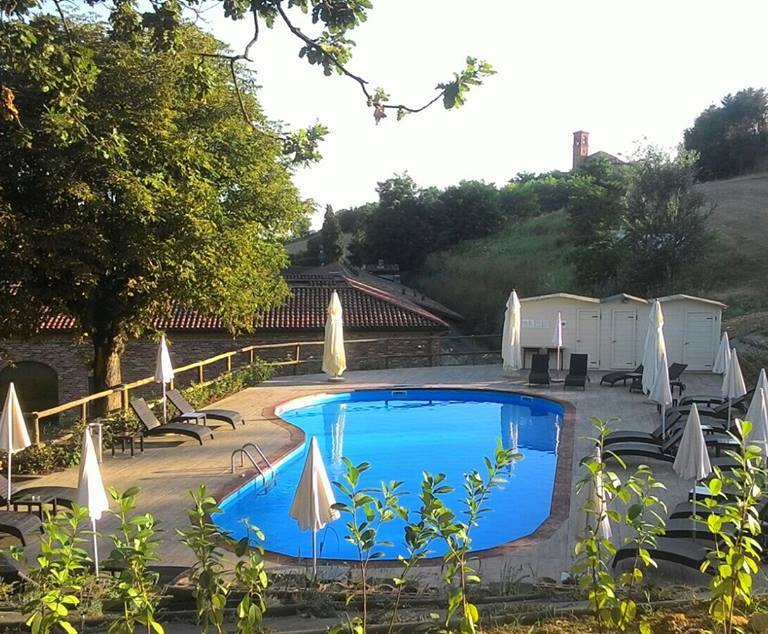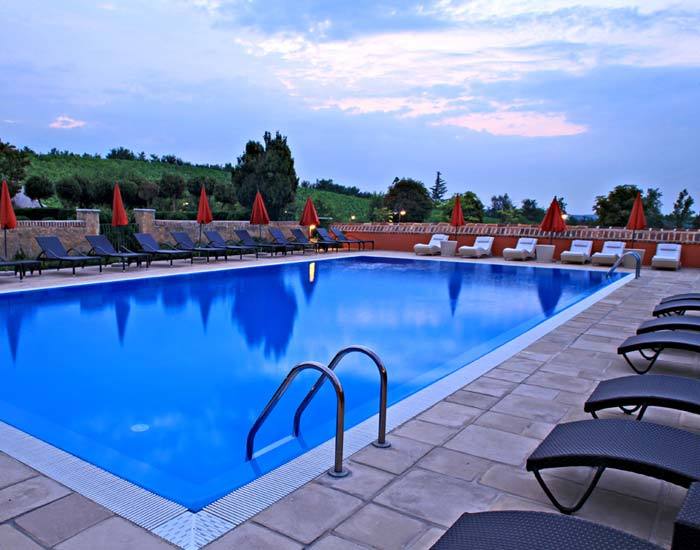 EXPLORE OUR LATEST
SPECIAL OFFERS
EXPERIENCE THE
RELAIS SANT'UFFIZIO WELLNESS & SPA HOTEL WOW FACTORS
A leading hotel with 500m2 SPA and Wellness facilities, located in beautiful Piedmont with gorgeous panoramic views
Two outdoor swimming pools, open from May to September
Gourmet meals created daily at Ristorante La Locanda del Sant'Uffizio, combined with the best Piedmont wine from our Wine Theatre
The perfect scenic location for a rural wedding or a special occasion
State-of-the-art conferencing facilities for meetings, events and groups - perfect work and leisure balance
Surrounded by stunning natural vineyards, located in the heart of Piedmont, with access to Asti, Turin and Alba
Vacation packages available for golf fans and budding cooks, with classes and more
A historic monastery building, with original features and restored frescos
Tennis courts, mountain biking, walking and other nature activities
HOTEL FACILITIES
RELAX AND UNWIND AT THE RELAIS SANT'UFFIZIO
Custom made stay – Solo Traveler Special – Relais Sant'Uffizio Wellness & SPA Hotel, located in the heart of Piedmont, offers you the possibility to create your own stay, just for you
Activities for everyone – enjoy the gardens, take a wine tasting tour or have a dip in the pool
Wedding, conference and event facilities – perfect for weddings, business functions and parties
Eating and drinking – on-site bars, wine theatre and the fabulous Ristorante La Locanda
Internet access – free Wi-Fi is available throughout the hotel and grounds
Multi-lingual service – staff speak four languages: Italian, English, German and French
Free guest parking – over 200 secure parking spaces available for cars, bikes and coaches
Extra services – transfer, ironing, laundry services, babysitting and more upon request
BOOK A STAY
Discover Our Stunning Rooms And Suites
The Relais Sant'Uffizio Wellness & SPA Hotel has 54 beautiful rooms and suites for guests to choose from. Spacious, tastefully decorated and comfortable, each room gives access to the hotel's excellent facilities and provides a relaxing space at the end of a busy day. Our rooms have amazing views of the hotel's grounds and surroundings, with many offering private balconies.
The Moonfrà by Relais Sant'Uffizio also features beautiful suites and rooms for guests, recently renovated for a crisp, modern feel and perfect for relaxing weekends or family vacations.
EXPLORE OUR ROOMS & SUITES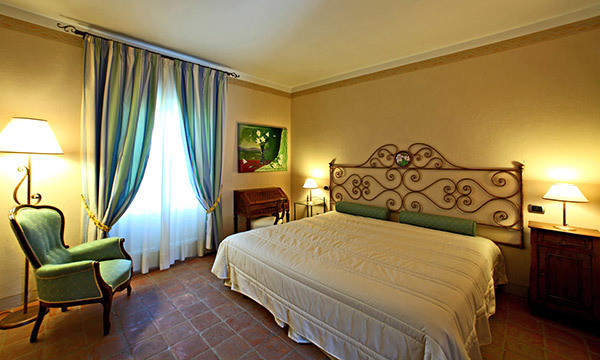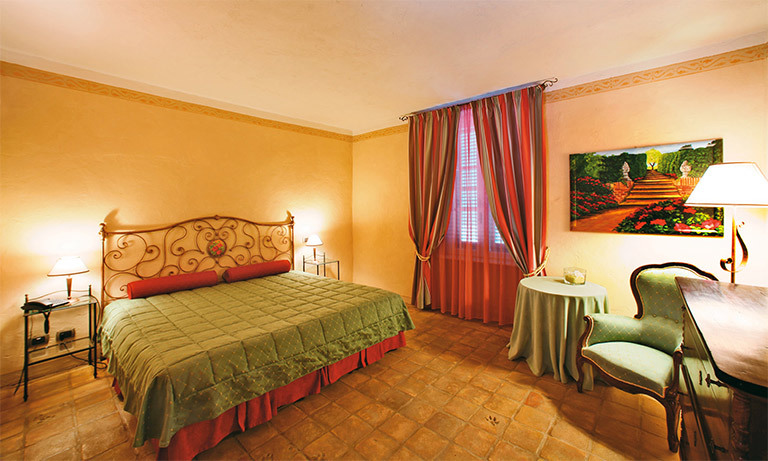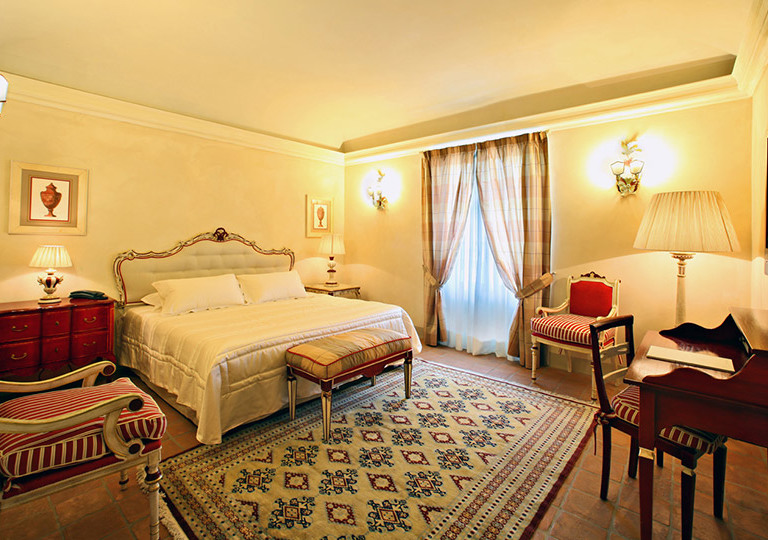 LUXURY FINE DINING
Taste The Gourmet Menu At The Ristorante La Locanda
Renowned and respected chef Marco Mazzocco has put together a stunning menu for our guests at Ristorante La Locanda here at Relais Sant'Uffizio Wellness & SPA Hotel, where classic Italian dishes are made using fresh local ingredients and served with exquisite regional wines. Breakfast, lunch and evening meals are served from the restaurant, and guests will find that the menu changes with the seasons. Drinks and entertainment can be found at the adjoining Bar La Locanda del Sant'Uffizio.
TRY OUR UNIQUE DINING EXPERIENCE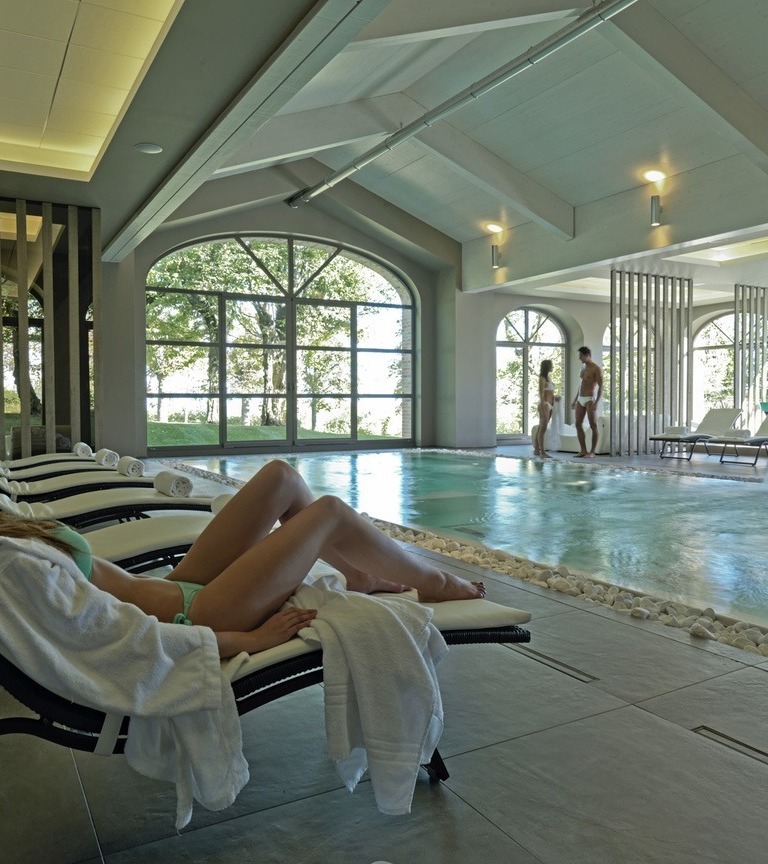 RELAX AND UNWIND
Discover The Aquanatura SPA
Indulge your senses and experience true relaxation when you visit the amazing Aquanatura SPA, open to visitors and hotel guests daily. Book a private spa experience or try one of our rejuvenating wellness and beauty treatments, all carried out by skilled spa professionals. Bring the body and mind together in complete harmony through a trip to the Aquanatura SPA.
EXPLORE PIEDMONT
A Stunning Country Setting
Nestled among beautiful hills and luscious vineyards, Relais Sant'Uffizio Wellness & SPA Hotel and the Moonfrà by Relais Sant'Uffizio are the perfect places to stay for visitors to Piedmont. Discover the surrounding areas of Monferrato, Asti, Turin and Alba through tours, walks and sightseeing. The region offers activities for everyone, with golf, wine tasting and historical sights.