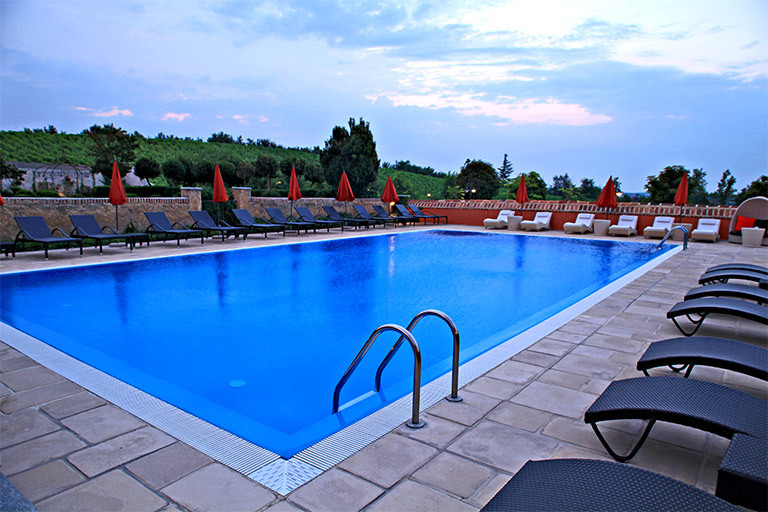 There are 2 outdoor swimming pools at Relais Sant'Uffizio, open to guests of the hotel. Guests of the Munfrà by Relais Sant'Uffizio can also make use of the pools. Rooms at the Casa Munfrà offer a panoramic view of the Monferrato hills and the hotel grounds, with a beautiful sun terrace for relaxing al fresco.
Our outdoor swimming pool season is open from 30th April to 30th September.
Relax and enjoy the sun from 9am to 7pm - and don't forget to grab a drink from our exclusive RSU Pool Bar. Entrance to the pool area is included with all room types, including Casa Munfrà rooms.