BRING TOGETHER BODY AND MIND
Visit The Aquanatura Wellness SPA
Guests can relax and unwind in a peaceful, tranquil haven when they visit the Aquanatura SPA. Perfect for finding peace and harmony, the SPA provides an exclusive range of luxurious treatments which aim to revitalise and rejuvenate your mind and body. Situated in quiet Piedmont in a remarkable former monastery, the SPA is a true experience of luxury and pampering.
VISITING THE SPA
Opening Times And Rates
Aquanatura Wellness & SPA is open in the opening period of Relais Sant'Uffizio.
OPENING TIMES
Sunday-Thursday: 10:30 – 19:30
Friday and Saturday: 10:30 - 20:30
Reservation required
EXTERNAL GUESTS
Monday to Thursday 45€ per person
Friday, Saturday, Sunday and public holidays 65€ per person
Access by time slot (10.30 a.m. to 1.30 p.m. or 1.30 p.m. to 4.30 p.m.):
Monday to Thursday: 35€ per person
Friday, Saturday, Sunday and public holidays 45€ per person
Entrance to the Spa with welcome kit (slippers, bathrobe and towel), access to the "La vigna" pool (seasonal), to the tennis court and to the gym are included.
HOTEL GUESTS
Deluxe and Suite rooms included until check-out at 11.30
Prestige rooms 2 hour entrance per stay
Classic rooms 2 hour entrance per day
Access to the Spa, the outdoor pools (seasonal), the tennis court and the gym are included.
CONDITIONS AND INFORMATION
• Reservations are compulsory for access to the SPA in order to guarantee safety conditions. Access will be regulated by time slots.
• Access to the Spa is allowed for children aged 12 and over accompanied by their parents
• Access to the Spa is subject to availability
• Treatments and massages can also be booked individually without access to the spa, upon reservation
Wonderful
Aquanatura SPA Facilities
The Aquanatura spa offers a range of impressive facilities to suit the needs and preferences of each guest.
Panorama sauna – Sauna with panoramic views of the park and vineyard. The intense 90°C heat of this luxury sauna will open the skin's pores and remove harmful toxins from the body.
Hydro massage pool – Choose from gentle massaging bubbles or cascading water, and drift into serenity in our Hydro massage pool.
Steam bath (Turkish Bath) - The steam and pleasant 45°- 48°C heat of this room improves blood circulation and dissolves toxins.
Mediterranean bath – A luxury environment, designed to pamper your senses and body at 45°- 55°C.
Ice Cascade – A special program that uses crushed ice to tone and sculpt your body.
Vademecum area – A relaxing and tranquil space for guests to unwind in and recuperate.
Private spa – an intimate and exclusive spa suite that is purpose-built for you and another person. A space for deep relaxation and pampering.
Spa Packages
Aquanatura Day SPA And Massage
A relaxing and revitalising wellness experience which includes full SPA access along with a luxurious massage treatment. Aquanatura's hydrotherapy areas include the panoramic sauna, steam bath, Mediterranean bath and ice showers. The Day SPA package is available to our non-resident guests throughout the week, subject to availability. Make a reservation at our SPA today.
• Personalized locker with bathrobe, slippers and towel
• Access to Hydro pool
• Access to Humid Area (sauna panorama - steam bath - Mediterranean bath - ice fall)
• Relaxation area
• Access external swimming pool (seasonal)
• 1 massage Aquanatura - 50 minutes
March, April, October and November:
Mon-Fri €105.00, Sat-Sun, holidays and bank holidays €125.00
May, June, July, August and September:
Mon-Fri €90.00, Sat-Sun, holidays and bank holidays €110.00
Sunday rate applies to festival occasions and bank holidays, as well as October and November weekends.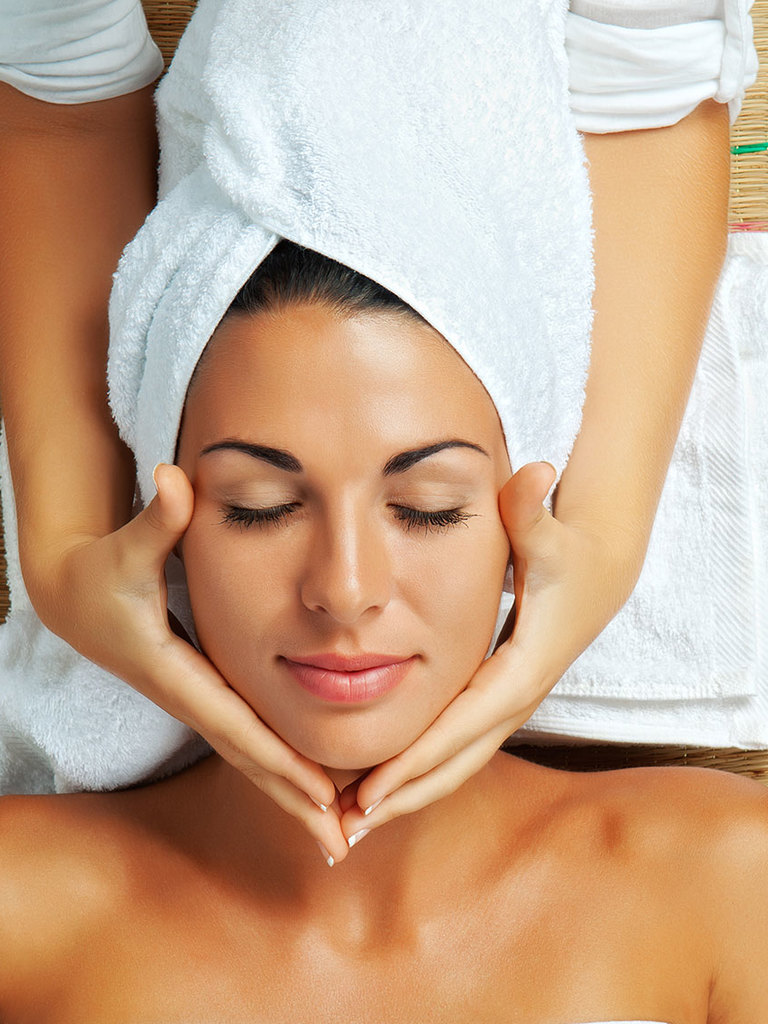 LUXURIOUS AND RELAXING
Massages And Treatments At Aquanatura SPA
Allow yourself the chance to experience true relaxation with pampering, rejuvenating massages and treatments at the Aquanatura Wellness SPA. Restore harmony within your mind and body through the sensations of full body massage, luxurious wraps and thermal treatments.
DISCOVER MORE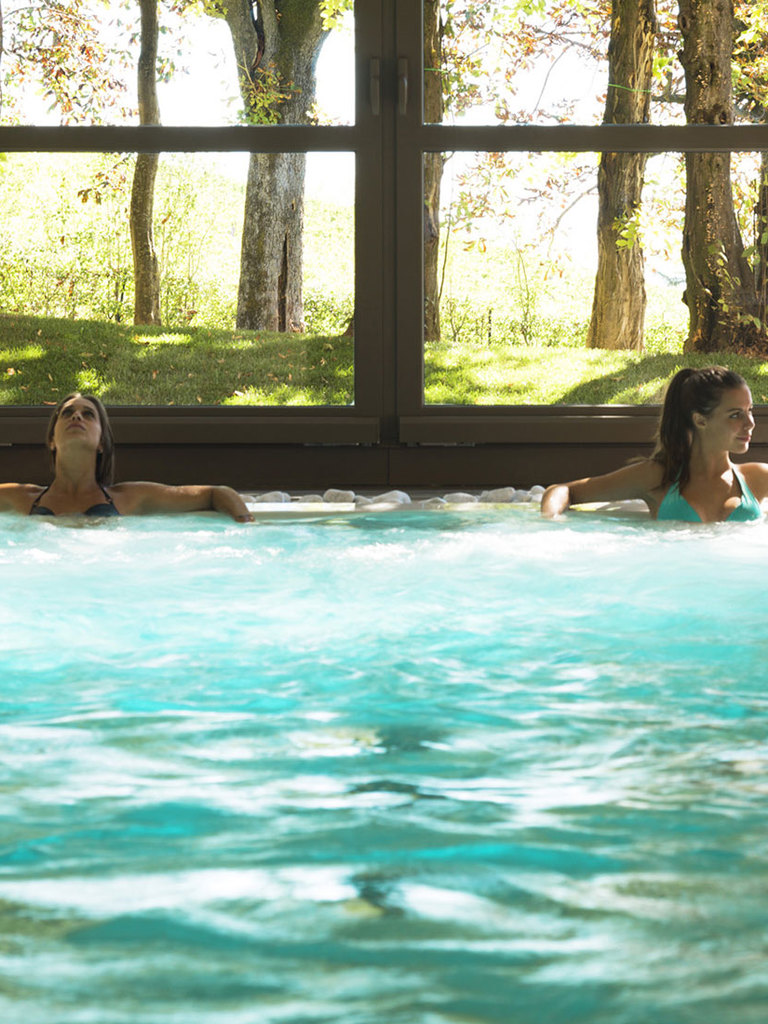 RELAX AT YOUR LEISURE
Day SPA For External Guests
The Aquanatura SPA is the perfect place to brush off the stresses of the working week and to allow yourself some time to be refreshed and rejuvenated. Guests of the hotel and day visitors can access the SPA throughout the day, with booking requested from non-residential visitors. As well as the range of specific body and beauty treatments on offer, the SPA is open for relaxing and unwinding at your own leisure.
FIND OUT MORE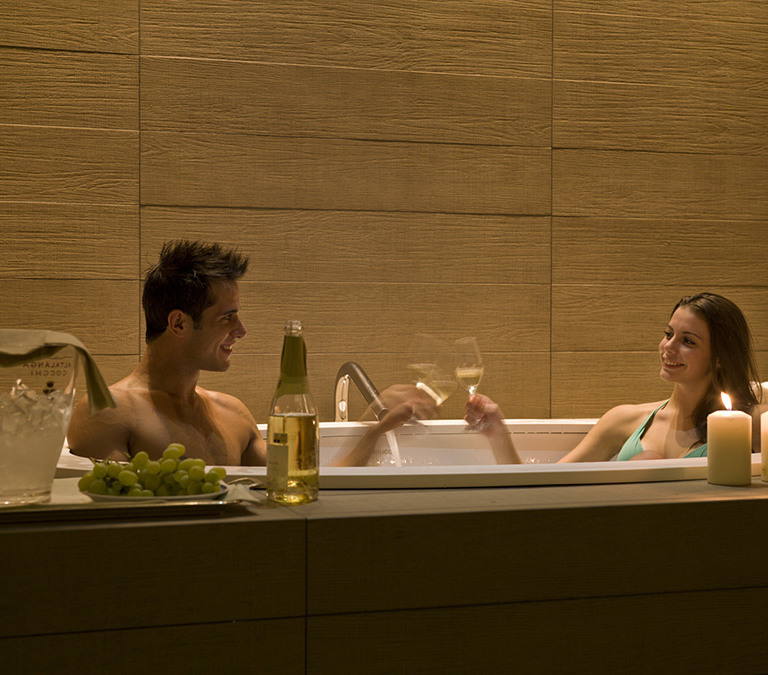 EXCLUSIVE ACCESS
A Private Spa Experience
The truly exclusive SPA experience is complete with a private visit to enjoy the facilities alone or with someone special. Popular with honeymooning couples and travelling executives, this is a unique opportunity to discover the SPA at your own pace and to have the friendly staff available to tend to your every need.
FIND OUT MORE
EVERY WEDNESDAY IS 'WOMEN'S DAY'
Every Wednesday between 17:00 and 20:00, every woman accompanied by a man enters the SPA for free. In addition, she will receive a coupon with a special discount of 10% on treatments booked the next time!
Discover our personalised offers, SPA gifts and vouchers
CONTACT US
YOUR PERSONAL WELLNESS CENTER
• Subscriptions available and discounts offered on treatments
• For more information on subscriptions and vouchers, please email or call us directly
Reservations for massages and treatments
For information and reservations for treatments and massages we ask you to write to us at the following address spa.rsu@ldchotels.com or contact us directly by phone + 39 0141-917009 (from 10:00 to 20:00) or phone the hotel switchboard at +39 0141-916292 (from 8:00 to 11:00)
From your hotel room just dial 255
We await you at the SPA Reception 10 minutes before your appointment. If you are late, the treatment times may be changed in line with the treatment programmes.
Cancellation of a treatment reservation
If you have to cancel or change a treatment appointment we ask you please to notify us 24 hours in advance. In the event of cancellation after the 24 hour period you will be charged 50% of the cost of treatment.
PLEASE NOTE
• You must shower before entering the humid area and saunas
• Those entering the saunas must be in good health
• The Management will not be liable if a person becomes unwell because of poor health or due to improper use of the saunas
• It is advisable to speak to your doctor beforehand
• The itinerary within the hot humid area is not advised or forbidden if any of the following conditions apply to the person: high blood pressure, circulatory problems, heart disease, current inflammations, epilepsy, use of a pace-maker and women that are pregnant
• The SPA it is not permitted to children under 12 and we advise in the case of those up to 18 to be accompanied by their parents
• Out of respect for the different cultural sensitivities of our guests, the use of a bathing costume is required in the humid areas and in the Aquanatura SPA wellness center in general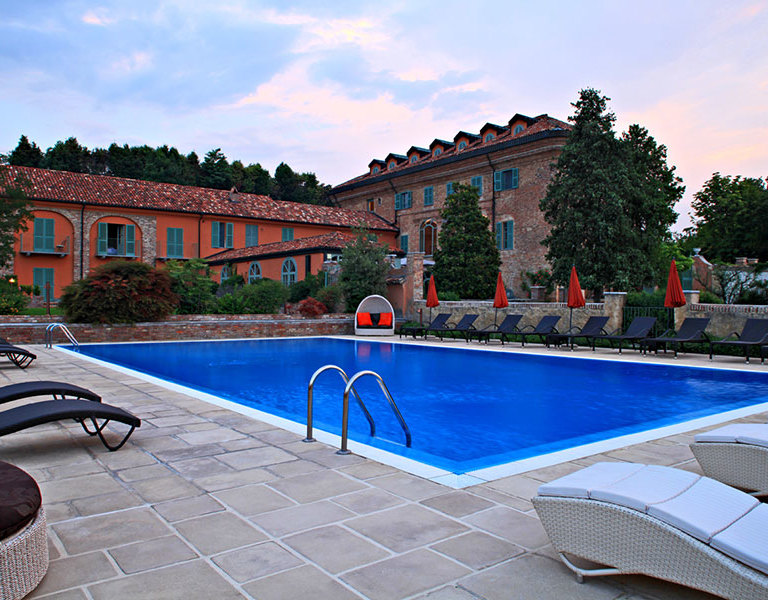 There are 2 outdoor swimming pools at Relais Sant'Uffizio, open to guests of the hotel. Guests of the Munfrà by Relais Sant'Uffizio can also make use of the pools. Rooms at the Casa Munfrà offer a panoramic view of the Monferrato hills and the hotel grounds, with a beautiful sun terrace for relaxing al fresco.
Our outdoor swimming pool season is open from 30th April to 30th September.
Relax and enjoy the sun from 9am to 7pm - and don't forget to grab a drink from our exclusive RSU Pool Bar. Entrance to the pool area is included with all room types, including Casa Munfrà rooms.
GET FIT AT THE MUNFRÀ GYM
State Of The Art Fitness Equipment Available
Stay in shape during your visit with the gym at the Casa Munfrà by Sant'Uffizio, available for free use to guests between the hours of 7am and 9pm. Casa Munfrà and Relais Sant'Uffizio guests are welcome to use the gym at leisure.
The gym features an elliptical trainer and treadmill, stationary bike and weight trainer, along with a selection of free weights between 1kg and 10kg. Exercise mats are also available.