Enjoy the comforts of
Casa Munfrà by Sant'Uffizio
The new Munfrà by Sant'Uffizio, located 200 metres from the main building, has been completely renovated and elegantly refined. The 13 modern and spacious rooms are fully equipped with all conveniences, offering meeting room access, free wi-fi, sundeck and a beautiful terrace with view over the hills.
SPA entrance is excluded from most room bookings, but can be reserved upon request and availability. Sant'Uffizio's high quality services are well matched to the convenience and simplicity of a wonderful stay within natural surroundings, where you can indulge your tastes and pleasures.
Munfrà rates include:
• Breakfast
• High-speed wireless internet access
• Tennis and outdoor swimming pool (until check out at 11:30)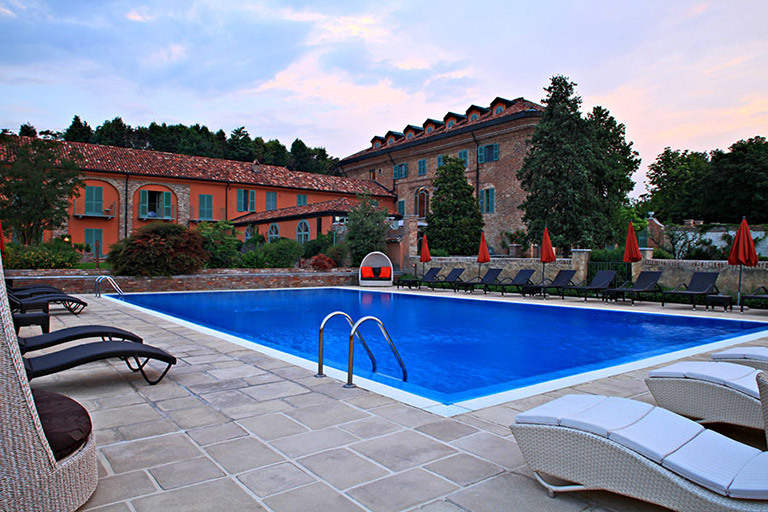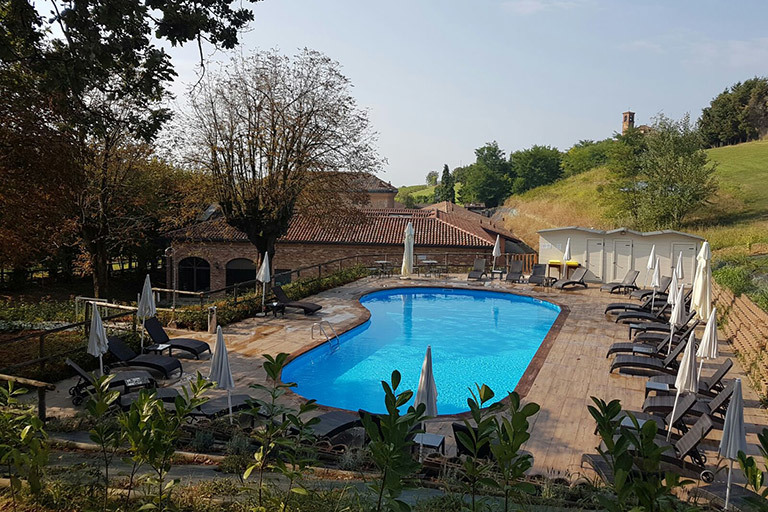 Wine and food, cultural and sport packages are available for guests, so you can enhance your stay with treats, tastes and trips of all kinds. Visitors to Piedmont will marvel at the natural beauty and culture of Langhe e Monferrato: a UNESCO World Heritage Site.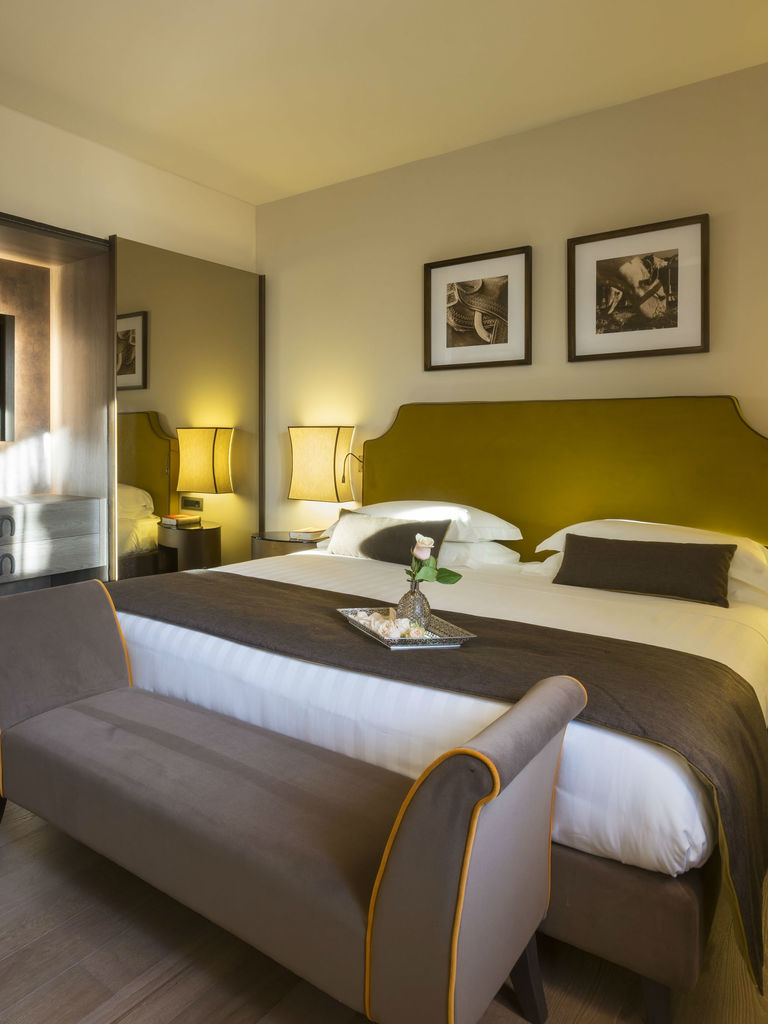 Rooms 101-103 and 202-205
Room size: 22m2
A timeless and elegant room with simple Italian style
Rooms 104, 206, 207
Make the most of extra space and a private balcony or terrace for you and your travelling partner to use.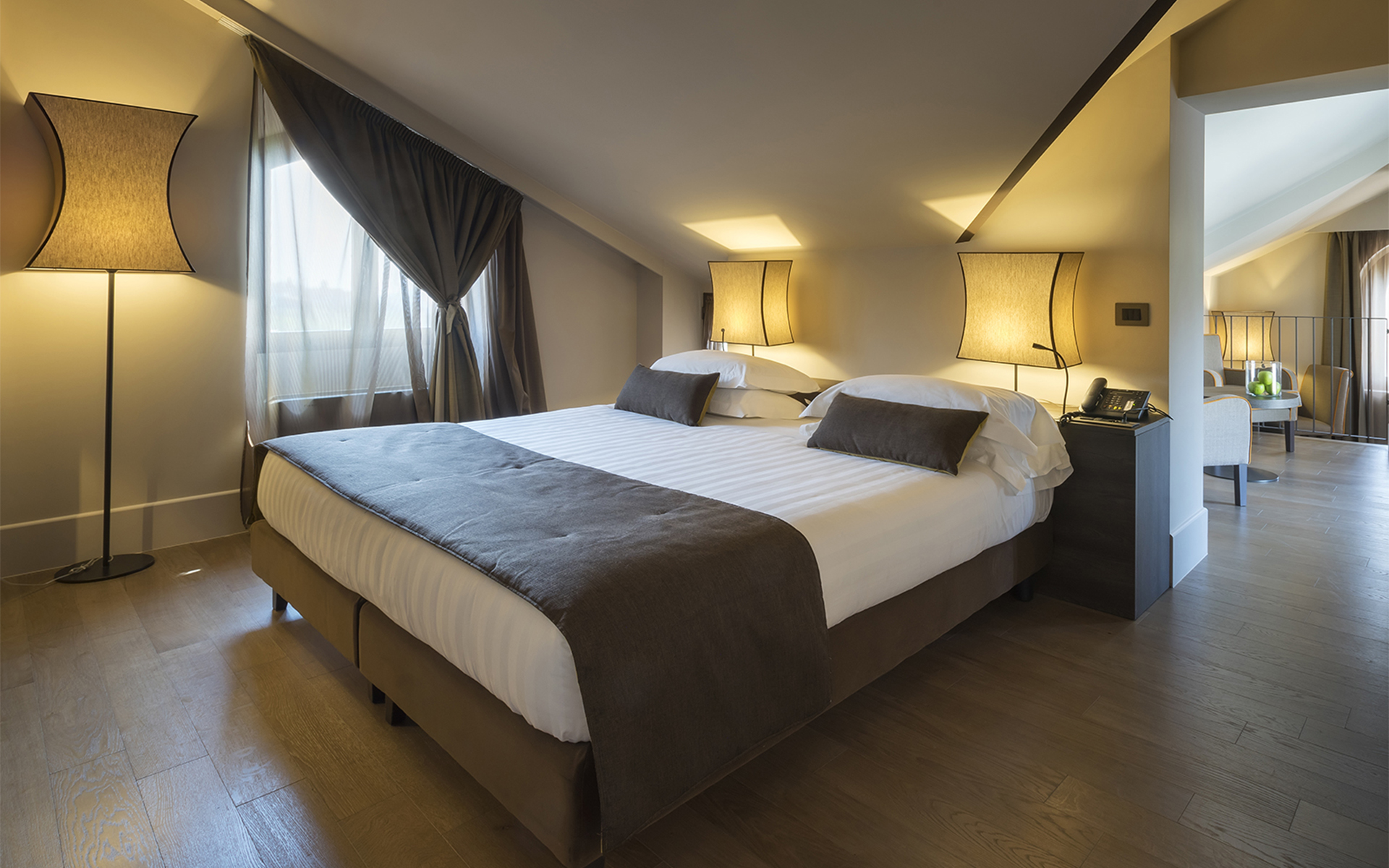 Rooms 301 and 302
Room size: 40m2
A tasteful and elegant complex of rooms for your stay
Terms & Conditions – Casa Munfrà by Sant'Uffizio
Private parking and free Wi-Fi included
Panoramic terrace with free solarium
All rooms on high floors can be reached by elevator
Room available with disabled access on ground floor
24hr receptionist available in the main building
Prices include breakfast, tennis and outdoor swimming (located into the main building)
SPA entrance to be reserved separately (except promotions and packages)
For full hotel terms and conditions, please refer to Relais Sant'Uffizio terms and conditions below.
Wellness SPA Rates for Munfrà Guests
Spring/Summer deal (available March-August)
Supplement: €15,00 per person per day
Autumn/Winter deals
Monday-Thursday supplement: €20,00 per person per day
Friday-Sunday supplement: €35,00 per person per day
Special Prices (Includes holidays, October and November weekends etc)
Full day supplement: €35,00 per person per day
Time slot supplement (choose 10:00-13:00 or 14:00-17:00): €20,00 per person
Please ask at the hotel or SPA reception for details of our current deals and promotions.
Terms & Conditions: Relais Sant'Uffizio
Credit card guarantee (with number, expiration date and holder's name)
Cancel without penalty up to 72 hours before arrival
Subsequent cancellations: first night charged
Check-in guaranteed starting from 15:00 (rooms may be ready sooner)
Services available even if you arrive before your room is ready
Check-out at 11:30 (Late check out upon availability)
Private parking, tennis court, outdoor swimming pool and free Wi-Fi included
Outdoor swimming pool open May-September
Please note that no lift is available
Reception open 24hrs within the main building
Wellness SPA entrance strictly ages 13 and over
Animals permitted on request: small/medium €20,00 per night, large €30,00 per night
No animals allowed in restaurant, swimming pool and SPA
Owners responsible for pets' noise: please be fair to other guests